This article will provide resume formatting tips regardless of the size of the paper you choose to use (letter or A4) and regardless of what font you choose. Whether you use an A4 or letter-sized resume, there are certain principles you need to follow. We will give suggestions on how to make your resume professional.
We'll discuss the following:
Paper size and margins
Font
Line spacing
Bullet points
Choosing the Right Paper Size for Your Resume Formatting
A common practice when creating a resume is to use an 8.5″ x 11″ piece of paper. However, this may not be the best size for your resume if you are applying for a position that is not in the traditional 9-5 environment. Before you consider the common practice of using an 8.5″ x 11″ piece of paper for your resume, make sure to check the job specifications carefully.
We should keep in mind that our resumes can be scanned by an Applicant Tracking System (ATS) software, which means that it's important to keep the formatting consistent and easy to read. This means using Times New Roman 12-point font and 1-inch margins on all four sides of the paper.
A lot of companies still use human recruiters or managers to review resumes, so they cannot ignore any formatting or design choices you make on your resume. In addition, your resume should be concise and present your skills, experience, education, accomplishments, and goals in an easy-to-read manner.
What Type of Font Should You Use on Your Resume?
With the popularity of personal branding, resumes need to do more than just answer the questions in a traditional resume. A resume is often used as a way to introduce yourself in the modern job market.
When it comes to font style for resumes, there are many different options out there. It can be difficult to choose which one will work best with your resume.
One of the most popular fonts for resumes is Times New Roman because it's easy to read and also professional-looking.
The font type on your resume should match your industry. For example, if you're applying for a design position, then you might want to use sans serif fonts like Arial or Helvetica Neue instead of serif fonts like Times New Roman or Garamond because they're easier
Top Tips For Creating a Perfect Resume
A resume is your first impression on a potential employer. It is what you have to offer in your skillset, your education, and most importantly, why you are the best person for the job. A resume has to be concise and clear without any grammatical errors or typos. It should represent who you are in the best way possible – it's your brand!
Keep in mind that resumes can be tweaked according to industry, company size, and position type. So make sure that you research what is appropriate for the position before applying. (e.g., if they require a certain format).
The top tips for creating a perfect resume include:
Make sure your resume is up-to-date
Use bullet points to make it look professional
Use proper spelling and punctuation
Know the correct format
Make sure it is attractive and inviting.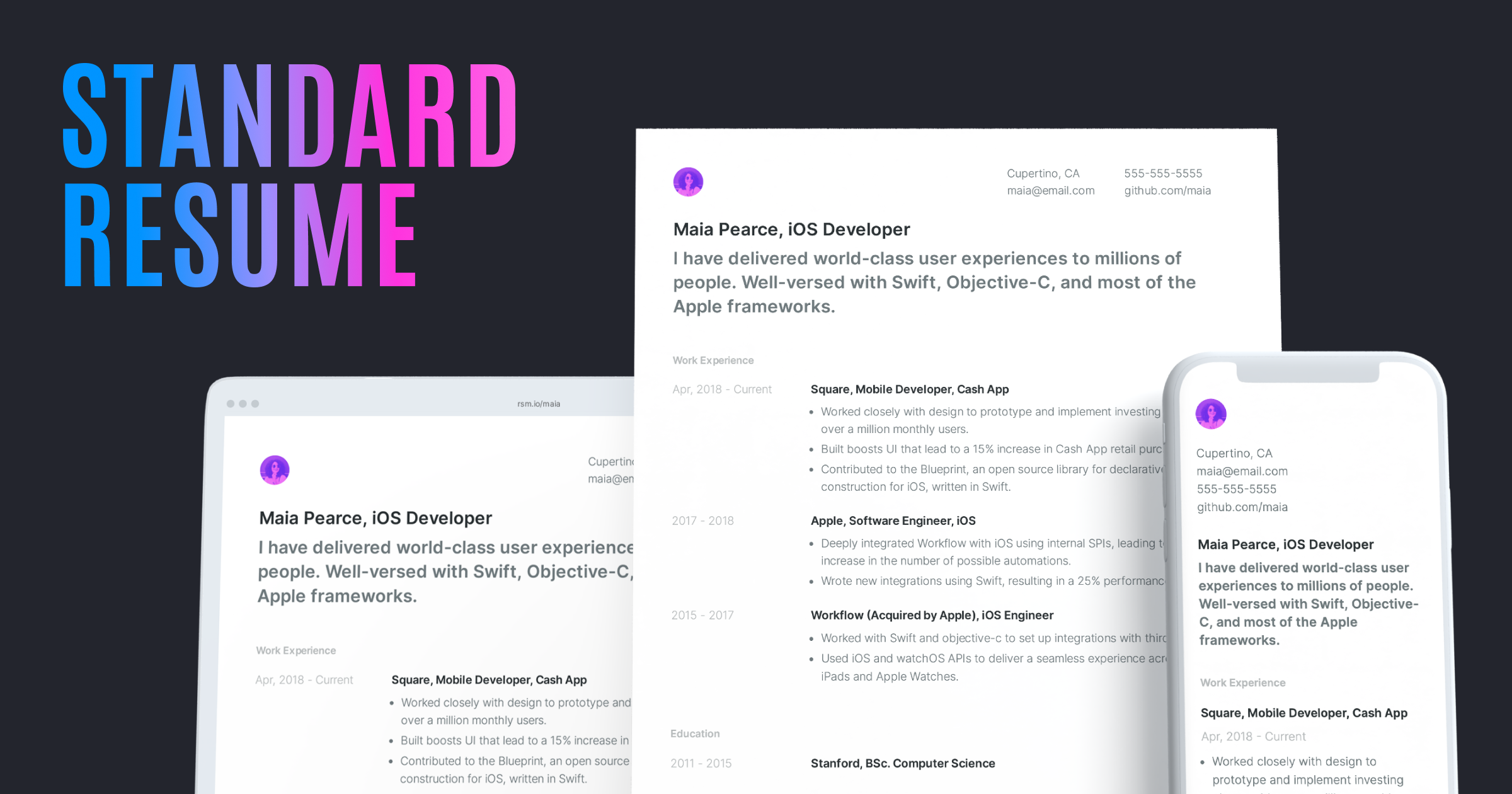 How to Design an Attractive Resume to Get the Interview Call
A resume is one of the most important documents for any job seeker. It not only provides an overview of your skills and qualifications, but it also helps in building a first impression of who you are.
The design of the resume directly influences the success rate of getting an interview call. Hence, it is important to design a resume that makes an employer want to meet you.
This section will provide tips on how to design a resume that will get noticed by employers and help you land your dream job.
5 Tips on a Perfect Resume Formatting
Select the appropriate font for your resume: – Times New Roman is one of the best fonts to use because it's easy to read and also professional-looking.
Use proper margins:- I would recommend you use 1-inch margins on all four sides of the paper to create a professional look on your resume.
Use sections to split your resume:- The ultimate resume uses sections to split the resume so that it looks more presentable.
Use simple headlines:- It is not just enough to create sections on your resume, these sections should be titled in simple and easy-to-understand headlines.
Don't use too many bullet points:– bullet points are awesome and will make the recruiters understand your experiences and the skill sets you are equipped with. However, you should limit their usage to 5 in each section.
3 Mistakes That Ruin a Resume – And What You Should Do Instead
No one likes to read a resume that is riddled with typos and grammatical mistakes. A sloppy resume will only get you laughed out of the room. Here are some common errors on resumes and how you can fix them:
Spelling mistakes:- Spellcheck your resume before sending it off to potential employers or recruiters.
Grammatical errors:- This is not the time for autocorrects. Make sure that your grammar is perfect, especially if you're applying for a job in writing, editing, or publishing. Your sentences must be grammatically correct. Use one of the sentence-building programs, such as Grammarly or Grammarly Premium, to ensure that your resume is free of errors.
Dead words:- Don't use words like "I am" or "I have." These are dead words that don't do anything for your resume, so cut them out! It can be tricky to get across all the information you want in the space allowed.
What NOT To Include In Your Resume
A resume is a representation of all the skills and experiences an applicant has. Everyone must spend time polishing their resumes before sending them to potential employers.
Applicants should be careful not to include information that will jeopardize their chances of landing their dream jobs.
6 Most Ridiculous Resume Blunders
Here are the 6 ridiculous blunders to avoid while crafting your resume:
Too much information:- Information such as sex, nationality, race, age, etc. are not necessary, including these in your resume can trigger judgment based on sentiments.
Unprofessional email address:- While applying for jobs applicants should as a matter of necessity use a professional email address e.g. mike.cole@gmail.com and avoid childish addresses like cutelittlekisser@gmail.com. 
Typos and grammatical errors:- This cannot be over-emphasized as it tends to make one lose out on a great opportunity, always crosscheck before you apply for a job. 
Bad formatting and design:- Humans are naturally impatient, and a badly formatted resume will make a recruiter see an applicant as unserious.
"References available upon request":- This is completely unnecessary, the company will formally request for your referees once you secure the job, so you can leave out this section on your resume.
Inappropriate pictures:- Pictures are not needed in your resume except when it is specifically requested for. When applying with a picture always ensure you use a nice-looking passport photograph where you are professionally dressed.
The Best Practices for Resume Formatting and How They Affect Hiring Decisions
It is a well-known fact that resumes are the first thing that a potential employer sees. And it is important to know how they can affect hiring decisions.
In this post, we've talked about how resumes should be formatted, what makes a good resume and what mistakes should be avoided.
In conclusion, the article in its entirety highlights the best practices for resumes and how they affect hiring decisions. These best practices can help you create an excellent resume for your job application strategy.