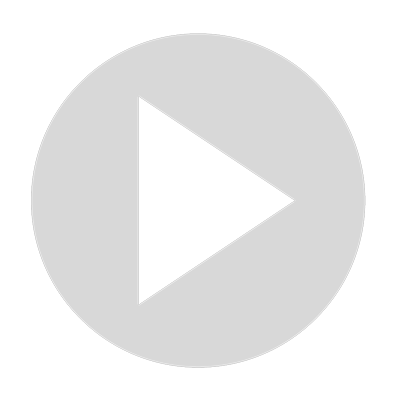 Forbes 10 Richest Men in African
Visit Channel:
Forbes 10 Richest Men in African. Ever Wonder Who the Richest Men in Africa are? Find out in this video by scrolling through this list of the top 10 African richest men. 

Africa is the second-largest and second most populous continent. With a total population of 1.2 billion people, it has the youngest population of all continents and is projected to be the most populous in the world by 2050. Africans have a rich culture including diverse languages, customs, and religions.
#billionaire #richest #africanrichest

Subscribe to TopDo today and never miss a video again! https://www.youtube.com/channel/UCeOjWp-t1crPUVECD4lhsBw?sub_confirmation=1

Check Out
?Best Video Template Generator: https://bit.ly/3uEUDcC
?Boost Your Views And Subscribers On YouTube: https://bit.ly/3jukiAw

=========
Chapters
=========
00:00 Richest Men in Africa
00:11 Koos Bekker
00:36 Patrice Motsepe
01:21 Naguib Sawiris
01:51 Issad Rebrab
02:14 Abdul Samad Rabiu
02:52 Mike Adenuga
03:26 Johann Rupert
04:07 Nicky Oppenheimer
04:44 Nassef Sawiris
05:09 Aliko Dangote

=========
Content
=========
Number 10: Koos Bekker
Jacobus Petrus Bekker also known as Koos Bekker (born 14 December 1952) is the head of the South African media conglomerate Naspers. The corporation has a presence in 130 countries and is traded on the London and Johannesburg stock exchanges. Outside of the United States, China, and India, it has the highest market capitalization of any media firm.

Number 9: Patrice Motsepe
Patrice Motsepe (born 28 January 1962) is a Tswana-born South African mining billionaire businessman. He has been the President of the Confederation of African Football since March 12, 2021. He is the founder and CEO of African Rainbow Minerals, which includes holdings in gold, ferrous metals, base metals, and platinum. 

Number 8: Naguib Sawiris
Naguib Onsi Sawiris (born 15 June 1954) is an Egyptian businessman and billionaire. Sawiris is the chairman and CEO of Orascom Telecom Holding, the parent company of Weather Investments.

Number 7: Issad Rebrab
Issad Rebrab (born 1944) is an Algerian billionaire businessman and the CEO of the Cevital industrial group, Algeria's largest private corporation operating in steel, food, agro, and electronics. In 2019, he was sentenced to six months in prison for tax, banking, and customs violations.

Number 6: Abdul Samad Rabiu
Abdul Samad Isyaku Rabiu was born in Kano, Nigeria on August 4, 1960. He Is a Nigerian philanthropist and billionaire businessman. His late father, Khalifah Isyaku Rabiu, was a leading industrialist in Nigeria throughout the 1970s and 1980s. 

Number 5: Mike Adenuga
Chief Michael Adeniyi Adenuga (born April 29, 1953) is a Nigerian businessman and the fifth richest person in Africa. Globacom, his company, is Nigeria's second-largest telecom operator, with operations in Ghana and Benin. 

Number 4: Johann Rupert
Johann Peter Rupert (born 1 June 1950) is the eldest son of South African business magnate Anton Rupert and his wife Huberte. He is the chairman of Richemont, a Swiss luxury goods company, and Remgro, a South African corporation. He took over as CEO of Compagnie Financiere Richemont on April 1, 2010. 

Number 3: Nicky Oppenheimer
Nicholas F. Oppenheimer (born 8 June 1945) is a South African businessman and billionaire. He was previously the chairman of De Beers and its subsidiary, the Diamond Trading Company, as well as the former deputy chairman of Anglo American. 

Number 2: Nassef Sawiris
Nassef Onsi Sawiris (born January 19, 1961) is an Egyptian businessman who is the youngest of Onsi Sawiris' three sons (his brothers are Naguib and Samih). His net worth was projected to be $9.2 billion as of May 2021, and he was regarded as the richest Arab as well as the second richest African in 2021.

Number 1: Aliko Dangote
Aliko Dangote GCON (born 10 April 1957) is a Nigerian business entrepreneur and billionaire. With an estimated net worth of US$11.1 billion as of May 2021, he is Africa's wealthiest individual.

*********
Affiliate
*********
SmartVideo Template Generator: https://bit.ly/3uEUDcC

************
Disclaimer
************
Please note that some of the links above are affiliate links and I will earn a commission if you purchase through those links. I won't put anything here that I haven't verified myself. Please let me know if you have any questions about anything listed above.

=======
Credit
=======
wikipedia.org
Created with the voices from LOVO @ www.lovo.ai.
Show More
Show Less