Table of Contents
A Guide on How to Ace Your First Day at Work
A lot of people have a fear of going to work on the first day. They worry about what to wear, how they will be received by their new colleagues, and what expectations their new boss has for them.
The first day at work is not only the beginning of a new job but also the first impression you make on your employer. So it's important to make sure that you do everything right. This guide will help you prepare for your first day at work and will help you avoid any potential mistakes.
This article is a guide for people who are about to start their first day at work. It lists some things that you can do on your first day so that you get off on the right foot and feel confident in your new environment.
To ace your first day at work, follow these steps:
Make a list of tasks that need to be completed on the first day of work.
Prepare a list of questions that you may ask your new boss or co-workers.
Research the company culture and dress code before the first day at work to avoid any surprises during your first day at work.
Arrive to work early on your first day so you can get an overview of where everything is located in the office, who is who, and what are the best ways to get around in your office space?
Be mindful of how you introduce yourself to people you have never met before – introduce yourself with a smile!
First Day Essentials
This section is designed to help you find your bearings on the first day of work. It provides a checklist of things that you should do on your first day at work.
The first day of work can be nerve-wracking for anyone. Especially if you are new to the company or industry, it can be very difficult to know what is expected of you.
Here are 3 tips on how to make your first day go smoothly:
Arrive with a smile! This is your first impression; make it count!
Be on time! If you are late, it will show that you don't care about the job, and your colleagues will not like that.
Prepare yourself before the meeting. You should know who is attending, what they do in the company, and why they are there.
How to Survive on the Job
The first few weeks at a new job can be tough. You're not sure what you're doing and you don't know anyone. It's important to get your bearings and find your way around the office as soon as possible.
It's also important to learn about the culture of the company. One way to do this is to attend company-sponsored happy hours, lunches, or any other social events that are offered.
It's important to make friends with people who work in different areas of the company so that you have allies if you need help with something or want feedback on a project from a different perspective.
If you follow these tips, you can make it through the first few weeks on the job with flying colors!
Establish yourself as an expert in your field by asking questions and listening carefully to what your coworkers are saying about their jobs.
Remember that this is a new experience for everyone, so don't feel like you have to come in with all the answers right away.
Be confident but not cocky when speaking up in meetings- No one likes an arrogant person who thinks they know everything!
Ask for feedback.
Write a 30-60-90 Day Plan
The 30-60-90 Day Plan is a plan that is designed to help you orientate yourself in your new environment, learn the ropes, and give you a sense of what's expected of you. There are three sections to the plan: short-term, medium-term, and long-term.
The short-term section is for the first 30 days at work. It includes getting oriented with company policies and procedures, meeting your colleagues in person or virtually, getting your email set up on the desktop or mobile devices, etc.
The medium-term section is for the next 60 days at work. It includes acquiring new skillsets for your job if necessary e.g., learning how to use different software, building relationships with colleagues by attending company get-togethers outside work hours.
The long term is for the next 90 days at work. It includes making valuable contributions to the new team, bringing out proactive initiatives in problem-solving, being a leader instead of a follower, collaborating with others in order to improve your own team processes.
Here is a guide to your 30-60-90 day plan:
30-day plan:
Research the company's culture and values.
Understand the company's business model.
Identify your key stakeholders.
Make a list of key priorities for your first 30 days in the new role.
Create a 30-day action plan with specific tasks to complete in each category.
Work on one task per day to avoid feeling overwhelmed.
60 Day Plan:
Start building relationships with key stakeholders
Make sure you are getting feedback from them regularly about how you are doing so far.   
Meet with all of your direct reports and understand what they do, their work style, and what they need from you.   
Check-in with yourself every few days to see how you are feeling about the new role.
90 Day Plan:
Bring in invaluable contributions and initiatives to the company.
Collaboration with other colleagues to solve a common task
Proactively tackle unforeseen issues within the organization.
Identify improvement opportunities and work with your team to improve them.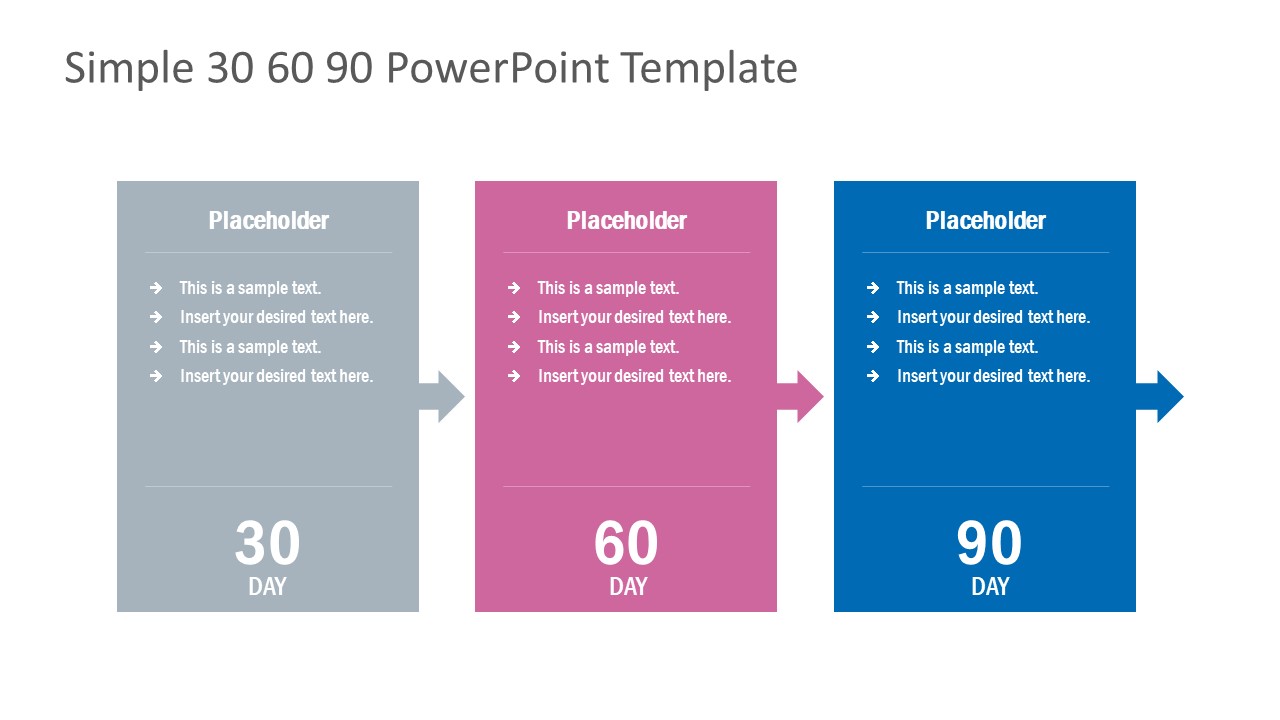 A Checklist for a Great First Day in a New Job
The first day at work is always a big day. It can be intimidating and you might not know what to expect. You are still getting to know your coworkers, learning the ropes, and trying to make a good impression. But it doesn't have to be too hard or stressful. 
Don't worry, this blog post clearly highlights the basic things you need to do on your first day at work in order to get along smoothly.  We have created a checklist for you!
Make sure you are on time.
Introduce yourself to the team
Introduce yourself to your line manager
Make copies of your ID and put them in your desk drawer.
Have a brief introductory meeting with your team and line manager.
Find the IT person or help desk person, introduce yourself, and ask for help with anything you need set up or configured on your computer or phone.
Ask around about where you can store your lunch in the fridge.
Find the break room, if there is one.
Find the nearest restroom.
Ask your boss about your tasks.